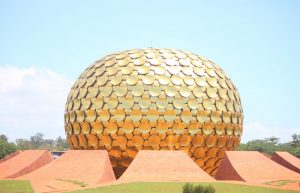 PONDICHERRY
Pondicherry Auroville, Aurobindo Ashram, Arikamedu Archaeological excavation, Manakula Vinayagar Temple, Sri Gokilambal Thirukameshawara Temple.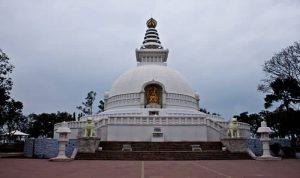 BIHAR
Patna (Golghar,Martyr's memorial museum, Harmandir sahib Gurudwara, Patthar ki masjid, Agam Kuan , Mahatma Gandhi Setu), Bodhgaya (Mahabodhi Stupa, Vishnupad Temple , Bodhi Tree , Barabar Cave, KaranChaupa Cave), Nalanda (Nalanda university Archaeological complex, Hiuen tsang Memorial Hall) Pawapuri (Jalmandir and Samosharan) Vaishali (Ashokan Pillar , Bawan Pokhar Temple, Buddha Stupa, Abhiskek Pushlarn) Rajgir (Jivakameavan Gardens, Ajatshatru's Fort, Swarna Bhandar) , Bihar sharif , Munger etc.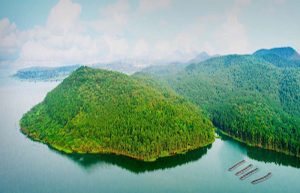 JHARKHAND
Ranchi (Tagore hill, Rock garden, Nakshatra Van , Dassam Fall, sun Temple , Panch Gagh, hundru Fall) , Jamshedpur (Jubilee park, Dimna Lake & Dam , Hudco Lake, Dalma Wildlife Sanctuary , Tata Steel Zoological Park), Deoghar (22 Temples), Parasnath Hills , Hazari Bagh , Maithon etc.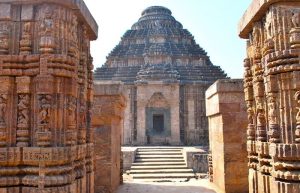 ORISSA
Bhubaneshwar (Rajarani Temple, Dhaulagiri,Lingaraj Temple, Nandankanan, Atri) Cuttack , Jeypore , Puri (Jaggannath Temple ), Ratnagiri,sambalpur(Hirakund Reservoir), Pipli, Konark Sun Temple, Chandrabhaga, Chilka Lake (Asia's Largest brackiosh Lake Famous for Irrawaddy Dolphins ), Berhampur (Taptapani), Kendrapadra (Bhitar Kanika National Park), Udayagiri and Khandagiri Caves and the Beaches at Gopalpur- on-Sea, Chandipur, Ramchandi, Baighat, Astaranga, Paradeep etc.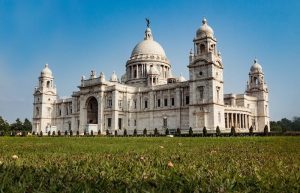 WEST BENGAL
Kolkatta (Birla Planetarium, Fort William , Howrah Bridge, Marble palace , Kalighat, National Library, Nicco park, Shaheed Minar , Writers Buildings , Victioria Memorial, Eden Gardens , St. Paul's Cathedral, Dakshineshwar Temple , Diamond Harbour) , Darjeeling ( Himalayan Mountaineering Institute , Natural History Museum, toy Train , Japanese Peace Pagoda , Batasia Loop, Buddhist Monasteries, Tiger Hill and Tea Gardens ) , Murshidabad (Nawab's Palace, Katra Mosque, Kushbagh Cemetery , Moti Jheel ) , Bankura (Bishnupur Temple , Mukutmanipur Lake), Shantiniketan (Vishwa Bharti University ) , Sunderbans Delta, Digha Shakarpur and Bakkhali.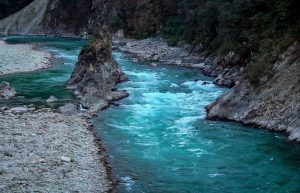 ARUNACHAL PRADESH
Itanagr (Itanagar, Ganga Lake, Jawarharlal Nehru State Museum, Buddhist Temple, ) Tawang ( Buddhist Monastery , Nuranang Waterfalls , Selapass, Sangester Lake), Tezu (Parshuram Kund), Bhismak Nagar (Archeological Ruins), Akashiganga, Namdapha(National Park ), Bomdila (Crafts Centre) , Ziro( Fish-cum-paddy culture).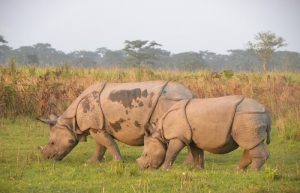 ASSAM
Guwahati (Kamakhya Temple, Nabagraha Temple, Umananda Temple , Madan Kamdev Ruins , Museum , Zoo), Sivasgar, Majuli (Vaishnav Temples ), Tezpur and wildlife Sanctuaries in Kaziranga, Manas, Orang Nameli and Pobitora.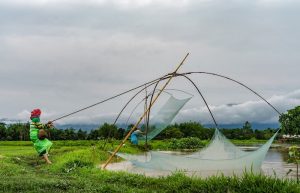 MANIPUR
ManipurImphal (Ima Market, Sri Govindaji Temple, Lagthabal's Palace, Zoo, War cementaries, museum), Thoubal , Bishnupur (keibul Lamjao National park, INA Memorial , Loktak Lake, loukoipat Ecological Park, Leimaram Falls) , Churachandpur, Tamenglong (Tharon Cave , Zeilad lake , Bunung Meadow , known for orange festival), Chandel ( Yangoupokpi- Lokchao Wildlife Sanctuary ) , Ukhrul. MEGHALAYA
Shillong (Ward's Lake , Shillong Peak, Elephant Falls, Sohpetbneng Peak , Butterfly Museum, IUmiam Lake ) , Sohra , Mawdok, Nohkalikai Waterfalls, the Grand Canyaon of Cherrapunjee, Mawsmai Cave,Nosngithiang and Dainthlen Waterfalls, Mawphlang , Ranikor, Tura , Balpakram National Park etc. MIZORAM
Aizawl (Bara Bazar , Luangmual Handicrafts Centre, State Museum , Durtlang Hill, Mini Zoo, Bung Paikhai), Lakes at Tamdil, Rungdil, Rengdil and Palak , Vantawng (Waterfall), Kolasib, Chaphai, Lunglei,Dampa Tiger Reserve, Phawngpui blue mountain National Park and Wildlife Sanctuaries in Ngenpui, Tawi, Thorangtlang.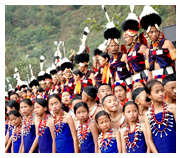 NAGALAND
Kohima (World War II Cemetary , Kohima Catheral , Museum , Naga Heritage Village , Intaki Wildlife Sanctuary), Dimapur (medieval ruins of the Kachari Kingdom, Diezephe Craft Village ), Kiphire (Fakim Wildlife Sanctuary, Caves ) , Longleng, Mokokchung (lakes & Springs) , Mon, Peren , Phek( Shilloi Lake, Waterfalls, Caves) , Tuensang, Wokha, Zunheboto ( Ghosho Bird Sanctuary).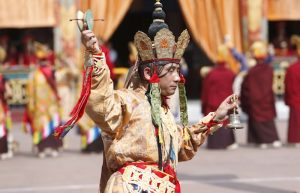 SIKKIM
East Sikkim (Gangtok- White Hall , Do Drul Chorten, Ridge Garden, Rumtek, Fambong La Wildlife Sanctuary , Kyongnosla Alphine Sanctuary , Kyongnosla Alpine Sanctuary , Tsomgo Lake , Nathula Pass), North Sikkim ( Singba Rhododendron Sanctuary, Kanchendzonga Natinal park, Chungthang , Yumthang , Gurudongmar Lake), South Sikkim (Tendong Hill, Namchi ) , West Sikkim (Rabdentse Ruins, Pelling, Yuksom).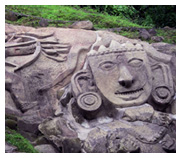 TRIPURA
Agartala (Ujjanayanta Palace , State Museum, Tribal Museum, Uma Maheshwar Temple, Jagannath Temple, Benuban Bihar , Gedu MilanMosque, Malanch Niwas, Rabindra Kanan, Fourteen Goddess Temple, Portugese Goddess Temple, Portuguese Church) , Unakoti, Pilak , Udaipur, Tripurasundari Temple, Neermahal, Jampui Hill, Bhavaneswari Temple, Sepahijala, Kamalsagar, Deotamura, Dumboor Lake. CHHATISHGARH
Raipur, Barsur, Chitrakote (Mendri Temple), Dantewada (Dhanteshwari Temple), Kanger Valley National Park, Shivani Temple, Kawardha, Malhar, Raigarh, Sirpur, Laxman Temple, Gandeshwar Temple, Rajim, Many Water Falls..